Podcast: Secrets of the German Job Market
Interview with special guest Anne Pajarinen
Anne Pajarinen, Director of the Carl Duisberg Training Center Radolfzell, was a guest on the first episode of the English podcast "career:QUESTIONS", produced by the Career Service of the University of Siegen. The podcast focuses on the topic of how to master the German job market.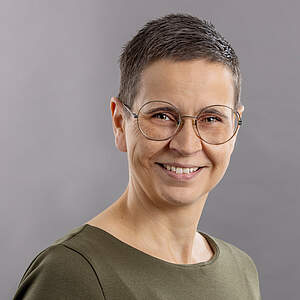 Anne Pajarinen is originally from Finland and came to Germany after she finished high school. Marcellus Menke, Head of Career Service at the University of Siegen, talks to her about her career path and the experience she has gained.
In the interview, Anne Pajarinen gives international students valuable tips about the application process and working in Germany, as well as German characteristics and culture. A special focus of the conversation is on writing applications and mastering job interviews.
For those, who want to gain a foothold in the German job market, Anne Pajarinen recommends gaining work experience, learning German and seeking help – whether from friends or the Career Service, for example. Later, she explains how she gained more confidence at work.